The LeveLuk super 501 adalah atas Enagic tentang model garis untuk digunakan di rumah berat. Tidak ada ionizer air lainnya di pasar yang dapat membandingkan!
Mesin yang sangat produktif ini memiliki 7 dan 5 piring elektroda, sistem selang kembar, industri terkemuka sistem pembersihan, built-in tangki untuk penambah elektrolisis, dan fungsi tekanan air mengatur membuat mesin ini suatu keharusan bagi keluarga besar!
Warranty: 3-year
Price: Contact
[su_tabs][su_tab title="Product Specifications"]
Model name / number
Leveluk SUPER501 / TYH-501
Water source connection
1-way diverter (TAP/ION) connects to the end of faucet
Power Supply
AC 100V, 50/60Hz (with ground)
Power consumption
Approx. 200W (under maximum electrolysis function)
System
Continuous Ionized Electrolysis Water Generator System (with built-in flow rate sensor)
Production rate (gallon(s)/minute)

Kangen Water: 1.3-2.1 (flexible right pipe)
Acidic water: 0.5-0.75 (secondary white pipe)

Level Selections

Kangen water / 3 levels (approx. pH 8.5-9.5)
Clean water (pH 7)
Acidic water (approx. pH 5.5-6.5)
Strong Acidic water (approx. pH 2.4-2.7)
Strong Kangen water (approx. pH 11.3-12.0)

Electrolysis Capability (continuous use)
Approx. 30 min at normal room temperature
Cell cleaning method
Auto cleaning system (periodically controlled by microcomputer)
Applicable water quality and pressure
Municipally supplied drinking water: dynamic range in 100-450kPa
Electrolysis Enhancer
Forced dissolving type additive system (One time addition produces approx. 1.0-1.3 gallons of Strong Acidic water.)
Enhancer Refilling
Indicates by voice, buzzer and LCD
Protector
Current Limiter/Voltage Stabilizer/Thermal Protection
Electrode material
Platinum coated Titanium
Electrode plates
7 and 5
[/su_tab]
[su_tab title="Water Filtering"]
Filtering medium
Anti-bacterial Granular Activated Charcoal and Sulfurous Acidic Calcium
Residual chlorine removal
Total water flow 1,500 gallons
Removal rate / JISS3201 Test: 80%
Initial chlorine removal
95% or greater
Elements not removable
Metallic ions and/or salinity present in original tap water
Time to exchange the filter
When the filter has treated 1500 gallons of water (depends on quality of original tap water)
Optional/replacement parts

Standard water filter for chlorine removal:
MW-7000R
High grade water filter for chlorine removal:
MW-7000HG
Glycerol-phosphate Acidic Calcium:
3g x 12 packs/box
Flexible pipe:
White/orange, one of each, 80cm long
Cleaning filter:
E-Cleaner
Additional Info
| | |
| --- | --- |
| Dimensions | (see scale drawing) (inch) |
| Gross Weight (wet) | 22.5 lbs |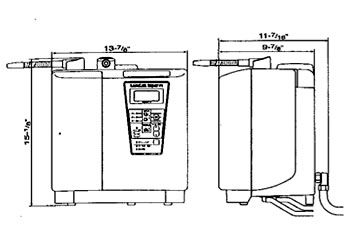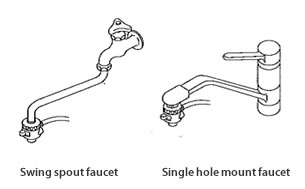 Dicari PARTNER DISTRIBUTOR KANGEN WATER untuk wilayah-wilayah seluruh Indonesia
Jika Anda pesan sekarang melalui kami, dapatkan beberapa keuntungan diantaranya :
[su_spoiler title="Klik Disini Keuntungannya" style="fancy" icon="plus-circle"]» Our service : free instalasi (kami memberikan fasilitas pemasangan mesin) » Free Shipping – Bebas ongkos kirim sampai ke tujuan tempat Anda. » Kami akan membantu Anda sampai sukses / berhasil. » Dapatkan feedback dari kami. Telepon Sekarang Juga Hp. 087719565119 – 085311227287 – 085695541999 – 08567163314 [email protected][/su_spoiler]
[su_list]
Hp. 087719565119 – 085311227287 -085695541999 – 08567163314
Whatsapp 085695541999 / 081584663915
PIN BB 5217B279 / 7CA45798
[/su_list]
Jl. Lenteng Agung Raya No.43 rt.07 rw.05 Kel. Lenteng Agung Kec.Jagakarsa Kodepos : 12610
Jl. H. Shibi rt.09 rw.01 No.42 Kel.Srengseng Sawah Kec.Jagakarsa. Jakarta Selatan.